Welcome...
... to the Official Web Site of the 'The Friends of Kadzinuni'

a UK based charity* supporting Kadzinuni Primary School and its rural community. Our Hon. Patron is Joanna Lumley OBE. On 20th July she sent us this lovely message...

A thousand thanks for the really lovely newsletter.
What The Friends of Kadzinuni has achieved is breathtaking; you have spear-headed huge improvements and have implemented so much more that is entirely beneficial to the community… millions of praises, dear ones.
I am prouder than a peacock to be your patron. Best love as always xxxx Joanna
---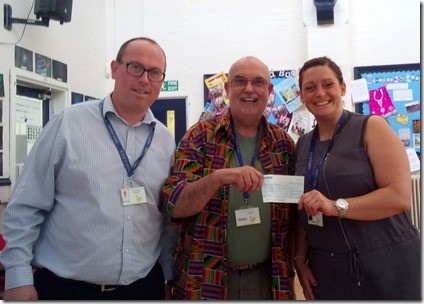 ---
Support from Lovers Lane Primary School, Newark.
Brilliant support from Lovers Lane Primary School in Newark this week as I was pleased to talk to the children on Monday morning and receive a cheque for £160 which will be used to pay for a young person at Kadzinuni to attend Secondary School.
Special thanks to Head Teacher Jenny Hodgkinson for thinking of Kadzinuni and Deputy Head Adam Cook for organising the cake sale that raised the funds!
---
* UK Reg Charity No. 1098881